hotels and apartments
sport and leisure
localities
information
10
Apartments Ski Hike Apartments Pecol
Girardi Margherita
Pecol (Cortina d'Ampezzo) - via Pecol, 71


Telephone: (+39) 04368604... (+39) 0436860481
skihikecortina@gmail.com
Apartments - Offered treatments: SC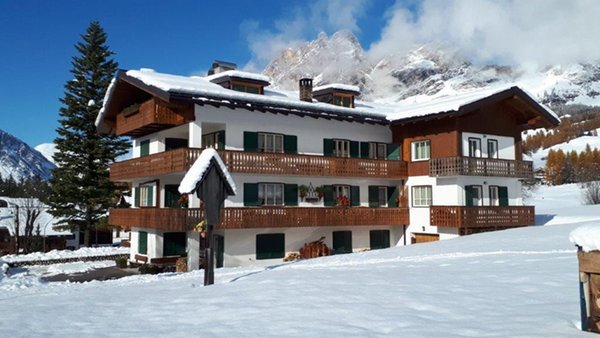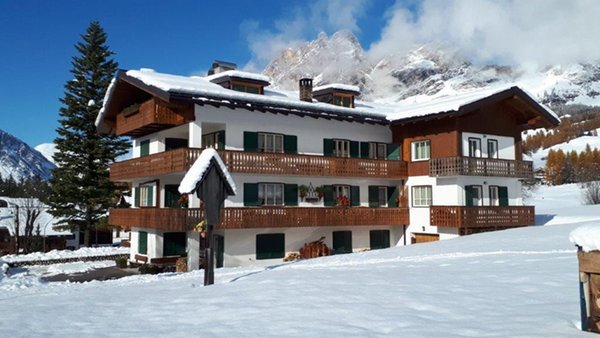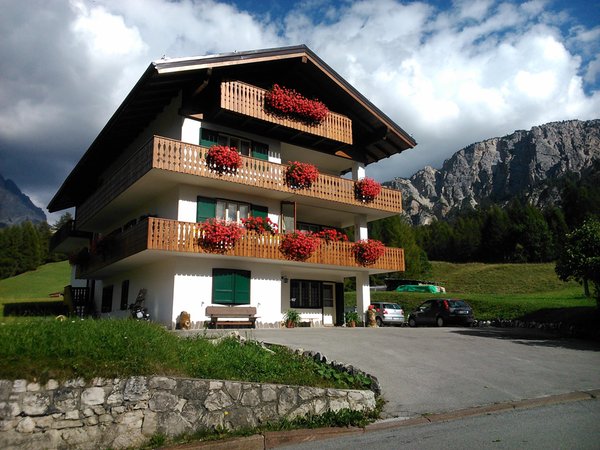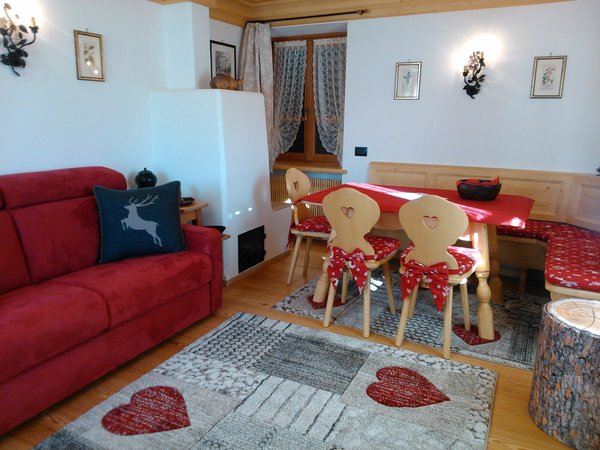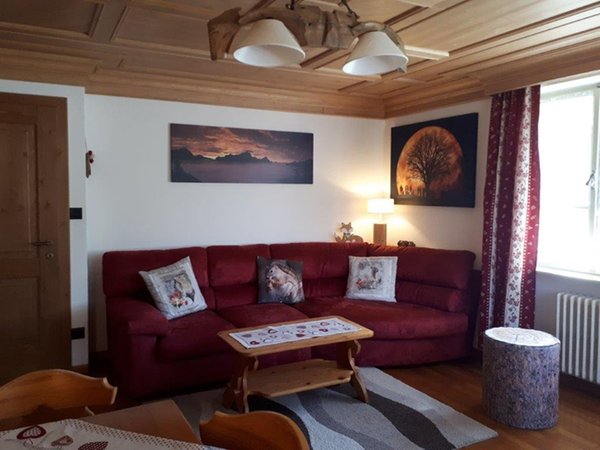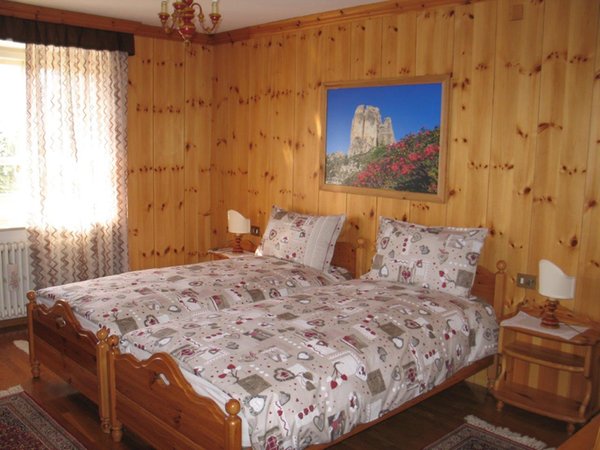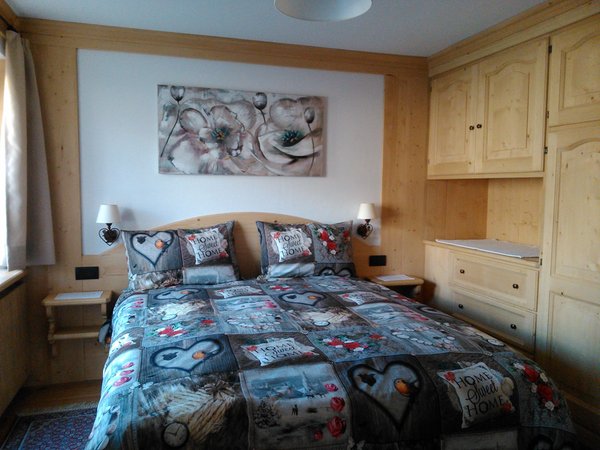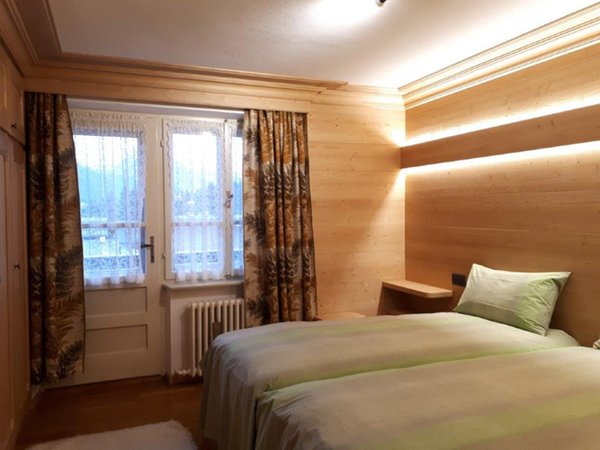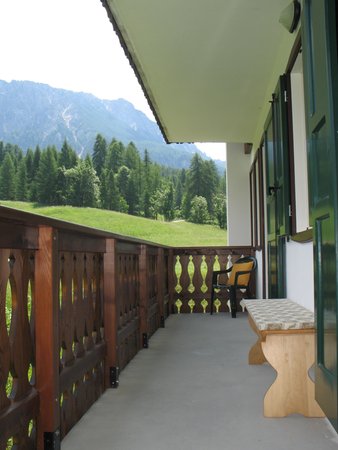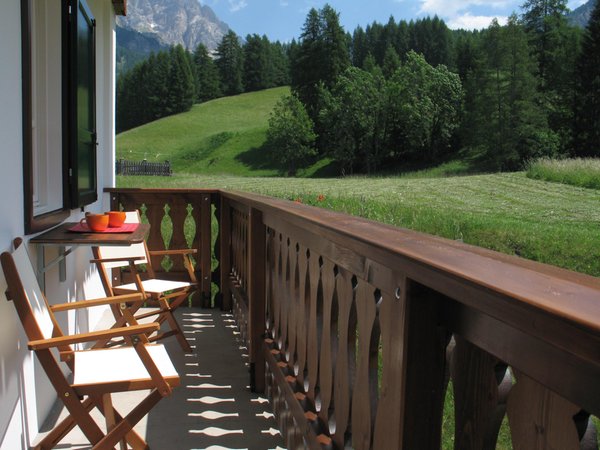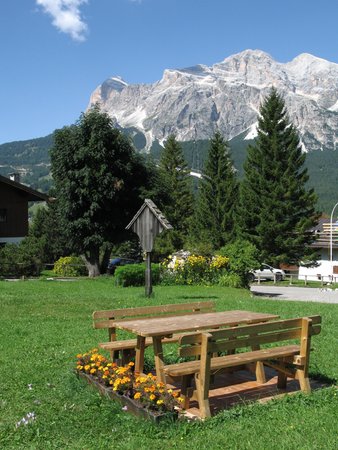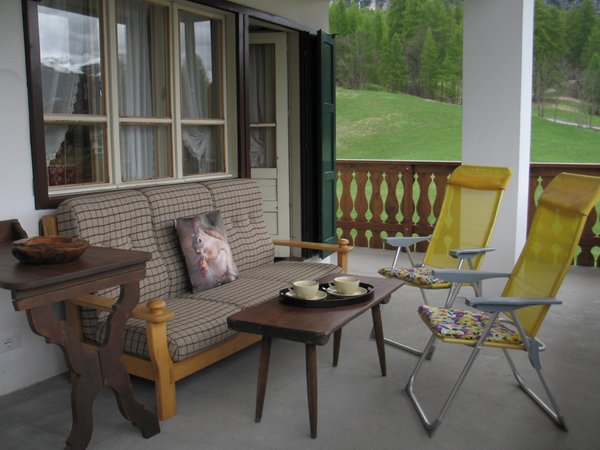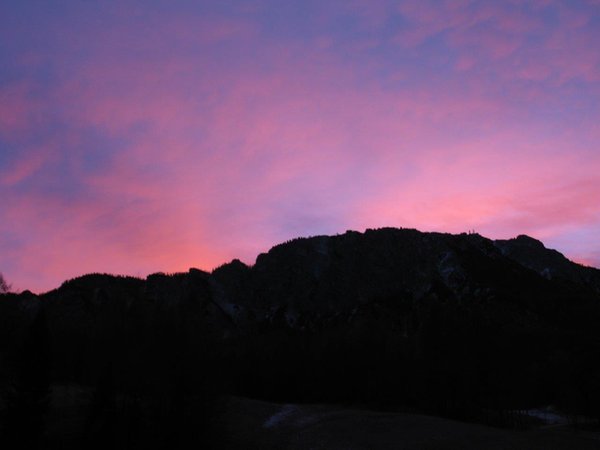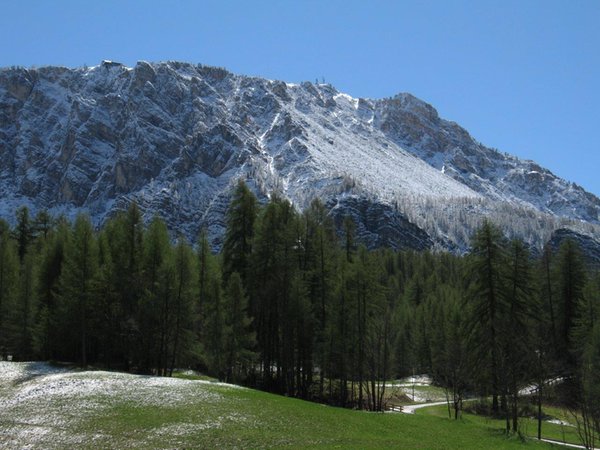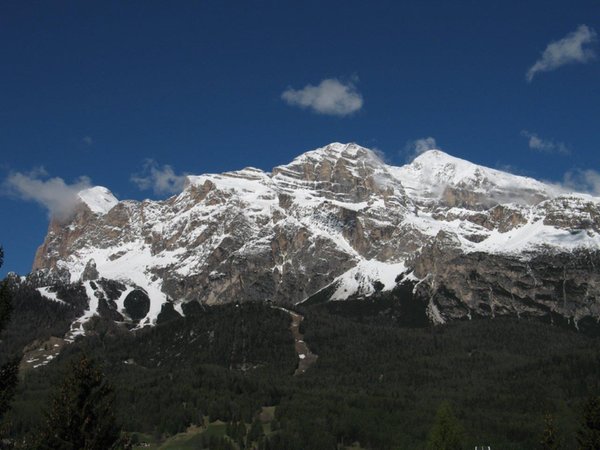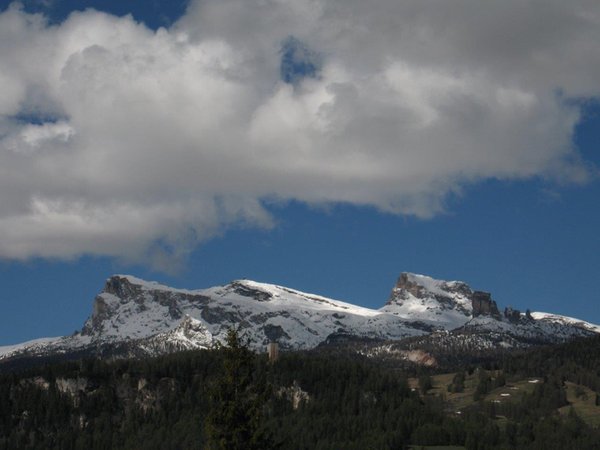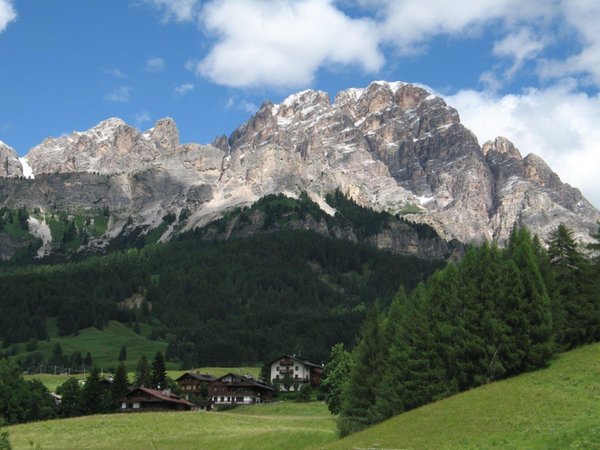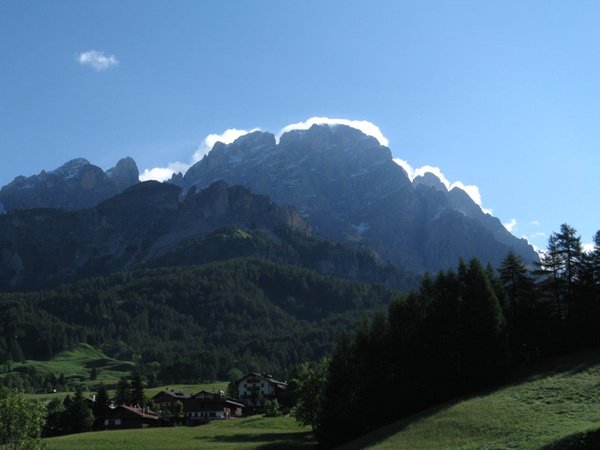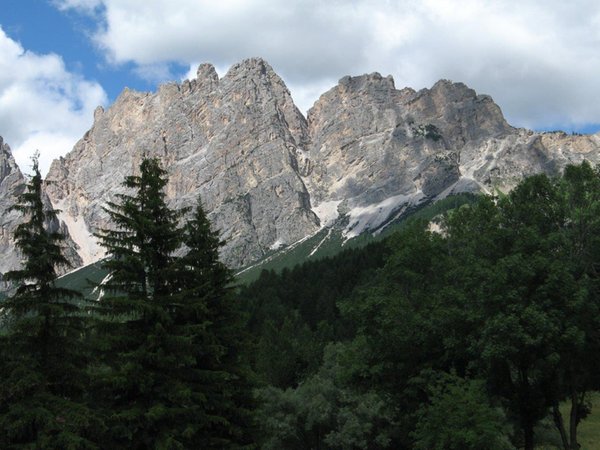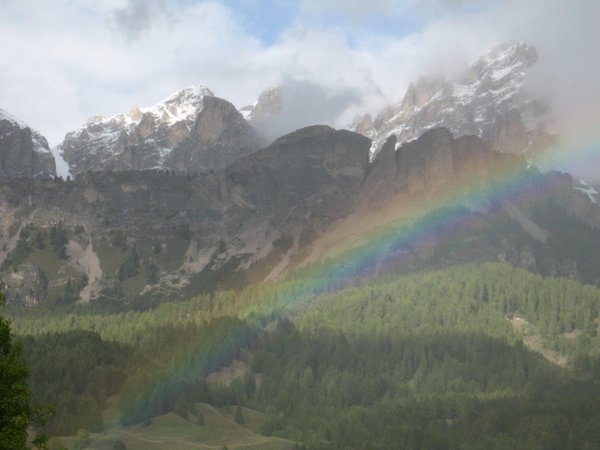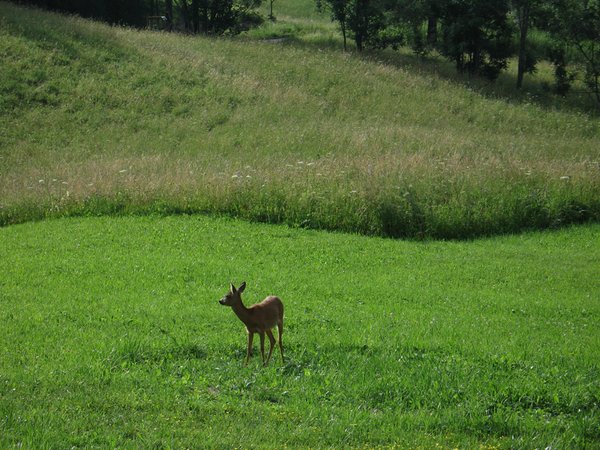 These two Ski Hike Apartments are situated in a wonderful location: the house is surrounded by meadows where you can easily spot deers and stags, just at the foot of the Faloria and on the edge of the woods.
Both apartments are fully furnished in the warm and cozy style typical of the mountains. They represent the ideal accommodation for lovers of the nature and beautiful landscapes, for hikers and skiers looking for a perfect starting point for their activities or for tourists who wish to relax in a sunny and tranquil environment.
Each apartment is equipped with washing machine, dishwasher, clothes horse, gas cooker, electric oven, microwave, fridge, freezer, toaster, TV, hairdryer, carpet sweeper and vacuum cleaner. The offer includes outdoor parking spot, private lawn with furnishings, tourist information materials, small library with books about the Alps, natural gas heating system with independent regulation in each apartment, ski equipment depot under the staircase, "Ski Hike Card" providing discounts on local tourist facilities, pets not allowed.

Licence / identification code: M0250160769, M0250160990
| | |
| --- | --- |
| General information | at 1280m a.s.l., 50m from the bus stop |
| Facilities | open parking space, garden at guests' disposal |
| In room/apt. | TV, hairdryer, dish washer, washing machine, drying rack |
| Further services for apartments | seasonal letting |
| Pets | not allowed |
| Ski | skiroom with ski boot heater, nearest slopes at 2km, closest cross-country trails at 5km, public skibus |
| Bonus Vacanze | information for Italian citizens: "Bonus vacanze" not usable |
Availability and approximate prices
Check availability and see prices
1 x Apartment 2nd floor

https://images.yesalps.com/hp/584109/339709_zona-giorno.jpg

SP

{"S": 5, "M": 5, "B": 0, "N": false}

90 m2

[{"id": "SNG", "qta": 5}]

18€ per person

[{"id": "camera", "index": 1, "letti": [{"id": "SNG", "qta": 2}], "kitchenette": false}, {"id": "camera", "index": 2, "letti": [{"id": "SNG", "qta": 2}], "kitchenette": false}, {"id": "camera", "index": 3, "letti": [{"id": "SNG", "qta": 1}], "kitchenette": false}]

living room, kitchen, 2 bathrooms (WC, bath tub with shower, bidet - WC, shower)

Two double rooms (Tofana and Pomagagnon), one single room (Falòria), 2 bathrooms, corridor, spacious living room, kitchen, panoramic balcony with panorama on all sides and a pleasant terraced part; lawns all around the house, in the summer with garden furniture.

[0, 1, 2]

[{"id": 339709, "url": "https://images.yesalps.com/hp/584109/339709_zona-giorno.jpg", "width": 600, "height": 450}, {"id": 339710, "url": "https://images.yesalps.com/hp/584109/339710_zona-giorno.jpg", "width": 600, "height": 450}, {"id": 238142, "url": "https://images.yesalps.com/hp/584109/238142_cucina.jpg", "width": 600, "height": 450}, {"id": 190949, "url": "https://images.yesalps.com/hp/584109/190949_camera-skihikepecol.jpg", "width": 600, "height": 450}, {"id": 369723, "url": "https://images.yesalps.com/hp/584109/369723_camera-skihikepecol.jpg", "width": 600, "height": 450}, {"id": 370538, "url": "https://images.yesalps.com/hp/584109/370538_camera-skihikepecol.jpg", "width": 600, "height": 450}, {"id": 339682, "url": "https://images.yesalps.com/hp/584109/339682_bagno.jpg", "width": 338, "height": 450}, {"id": 339817, "url": "https://images.yesalps.com/hp/584109/339817_bagno.jpg", "width": 338, "height": 450}, {"id": 190955, "url": "https://images.yesalps.com/hp/584109/190955_terrazza.jpg", "width": 600, "height": 450}, {"id": 190956, "url": "https://images.yesalps.com/hp/584109/190956_terrazza.jpg", "width": 600, "height": 450}]

1 x Apartment 1. floor

https://images.yesalps.com/hp/584109/238262_zona-giorno.jpg

SP

{"S": 4, "M": 4, "B": 0, "N": false}

70 m2

[{"id": "SNG", "qta": 2}, {"id": "MTR", "qta": 1}]

18€ per person

[{"id": "camera", "index": 1, "letti": [{"id": "MTR", "qta": 1}], "kitchenette": false}, {"id": "camera", "index": 2, "letti": [{"id": "SNG", "qta": 2}], "kitchenette": false}]

living room, kitchen, 2 bathrooms (WC, shower, bidet - WC, shower)

A double room (Falòria) with private bathroom (shower, toilet, washbasin), a twin room (Pomagagnon), a complete bathroom, a hallway, airy living room, kitchen, two balconies, one of them with access from the rooms and one from the living room.

[0, 1, 2]

[{"id": 238262, "url": "https://images.yesalps.com/hp/584109/238262_zona-giorno.jpg", "width": 600, "height": 450}, {"id": 238257, "url": "https://images.yesalps.com/hp/584109/238257_cucina.jpg", "width": 338, "height": 450}, {"id": 238263, "url": "https://images.yesalps.com/hp/584109/238263_camera-skihikepecol.jpg", "width": 600, "height": 450}, {"id": 238264, "url": "https://images.yesalps.com/hp/584109/238264_camera-skihikepecol.jpg", "width": 600, "height": 450}, {"id": 238259, "url": "https://images.yesalps.com/hp/584109/238259_bagno.jpg", "width": 338, "height": 450}, {"id": 238261, "url": "https://images.yesalps.com/hp/584109/238261_bagno.jpg", "width": 338, "height": 450}]
Availability and approximate prices
The availability and the prices are entered and updated by the accommodation they refer to. As these data are subject to continuous changes, the definitive availability and price must be agreed directly with each accommodation. The minimum and maximum prices can take into consideration only the most common services and conditions of the accommodation; in case of different solutions the prices may differ from the specified range. The indicated prices may not take into consideration several factors, therefore the final price and the details must be agreed directly with each lodging facility. The indicated prices may not include possible costs for final cleaning service or tourist taxes.
Other rooms

:

Available treatments

:

Description

:
Price summary
| from | until | per person per night |
| --- | --- | --- |
| 06 November 2021 | 30 October 2022 | from 18€ to 80€ |
Reviews
recommended by 2 guests
Map
Apartments Ski Hike Apartments Pecol
via Pecol, 71
Pecol (Cortina d'Ampezzo)
GPS coordinates
lat: 46.5398° N lon: 12.1464° E
lat: 46° 32' 23.5'' N lon: 12° 8' 47.3'' E
Information about the location: at 1280m a.s.l., 50m from the bus stop, nearest slopes at 2km, closest cross-country trails at 5km.
related activities: Apartment Ski Hike Apartment Lungoboite