hotels and apartments
sport and leisure
localities
information

Your search
:) We liked it!
Accommodations in Borca di Cadore with the largest number of positive reviews in the last 12 months
Borca di Cadore tourist information
Please write your review!
Borca di Cadore - Villanova
Amazing place! 14 October 2019
"Very kind and helpful host. The location of the apartment is ideal if you came tracking all over the Dolomites. Every major track is an hour drive or less.The..." continue
Description
The house offers several apartments in the peaceful hamlet of Villanova di Borca di Cadore. Each apartment reflects the traditional atmosphere of the Dolomites: the wooden furniture and the great attention to detail create a warm and cozy ambience.
Characteristics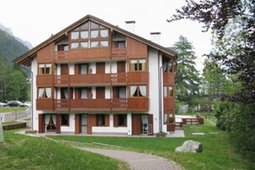 Borca di Cadore - Villanova
Lovely apartment and great location 24 July 2013
"We stayed in this Residence for 2 weeks in July 2013. The apartment was lovely, very spacious with everything you could need. The owners were very helpful and..." continue
Description
Residence Hermine is located in Villanova at Borca di Cadore. Ideal to spend a relaxing holiday, in the heart of the nature. The Valboite extends along the river Boite and is dominated by imposing peaks such as the Antelao, Sorapis and Pelmo, a few steps from Cortina d'Ampezzo.
Characteristics
Please don't miss this one! 24 June 2018
"Every meal we had in the restaurant and in the bar was exceptional. The service was very good too, even though our language skills were minimal. Really,..." continue
Description
Chalet nestled in the woods of the resort "Corte delle Dolomiti" Borca di Cadore, a few kilometers from the famous ski resort, the Queen of the Dolomites, Cortina d'Ampezzo.
deals
19/08 - 26/08/2022

1300€ per week
Characteristics
Description
Escape from the busy city and hectic everyday life and enjoy a relaxing holiday in an oasis of silence: Hotel San Leo is located in Val Boite, in the village of Villanova, close to Cortina d'Ampezzo. The hotel is a family-run business offering a relaxing atmosphere.
Characteristics
Please write your review!