hotels and apartments
sport and leisure
localities
information
Apartment De Zanna
Fam. De Zanna
Majon (Cortina d'Ampezzo) - Via del Castello, 109


Telephone: (+39) 34067425... (+39) 3406742529
luca.dezanna@gmail.com
Apartment - Offered treatments: SC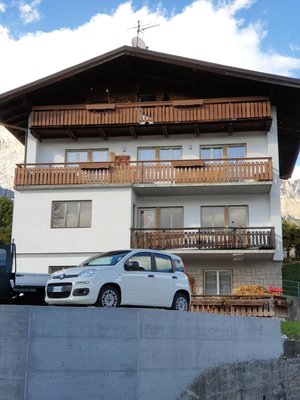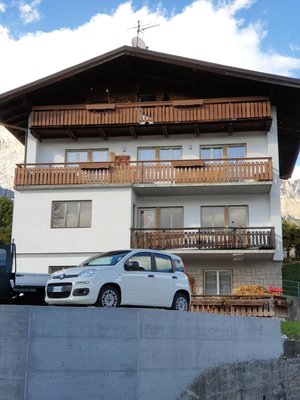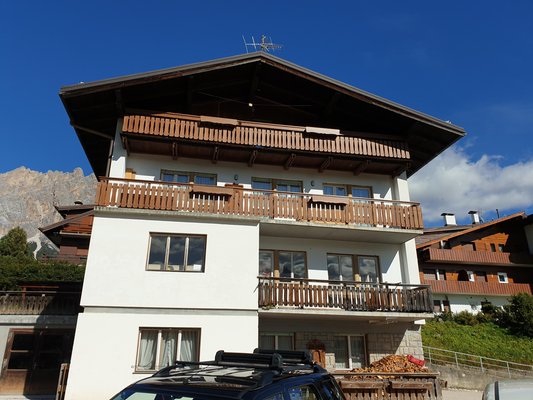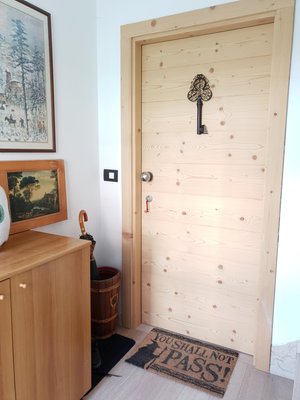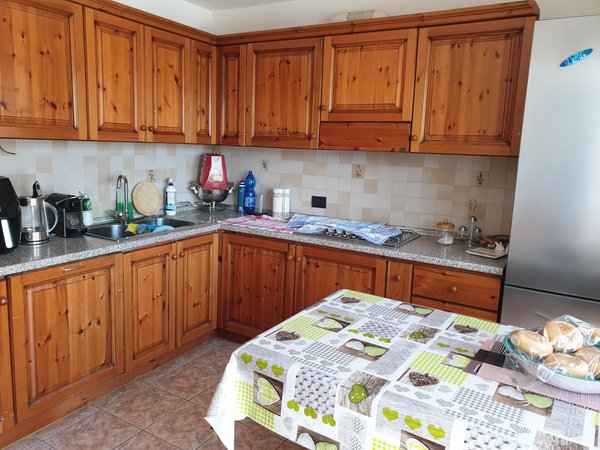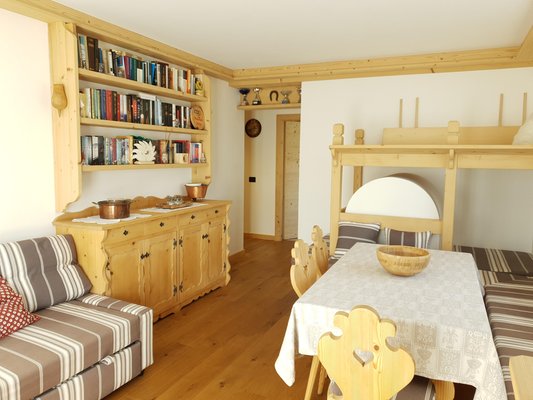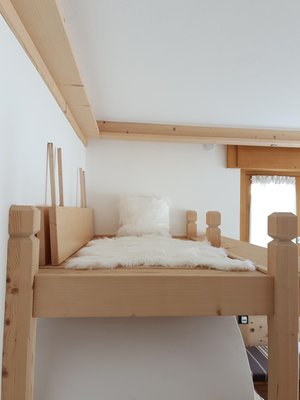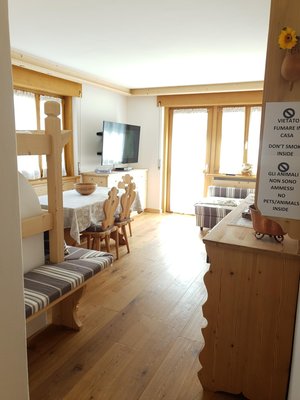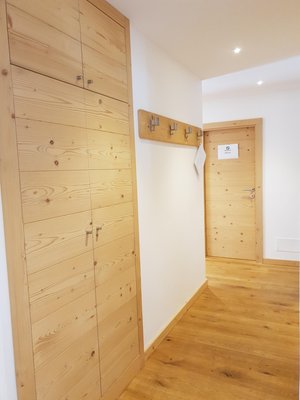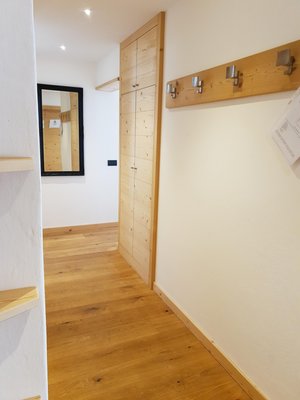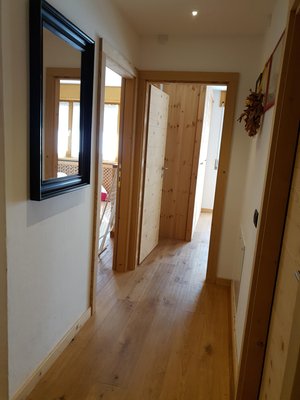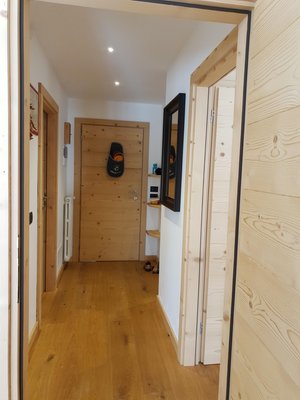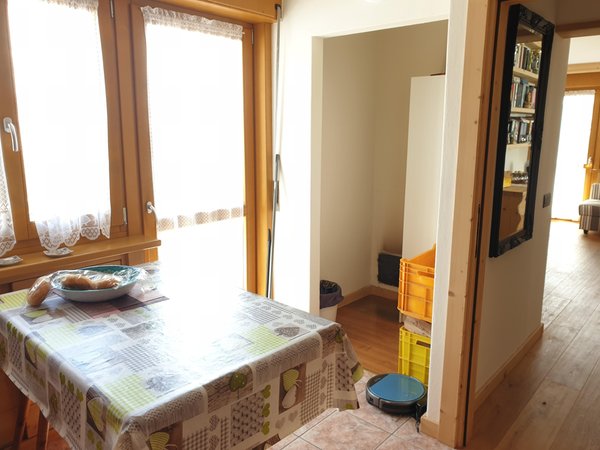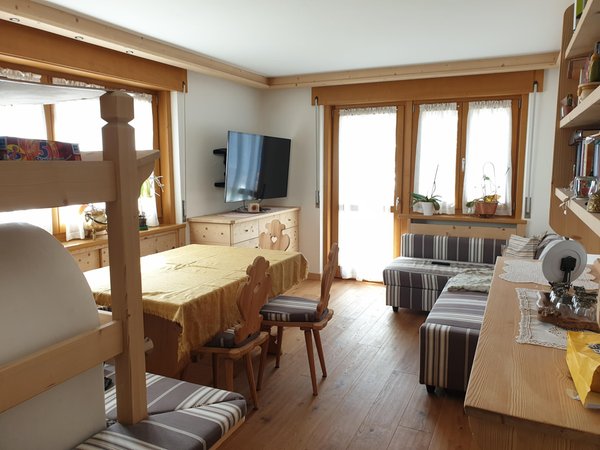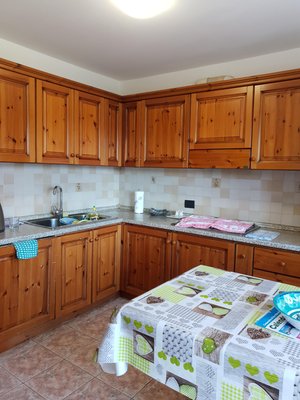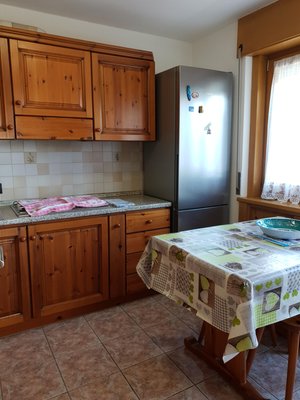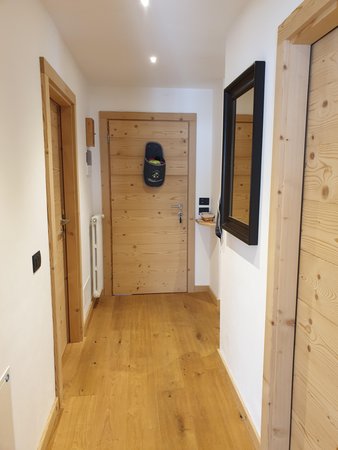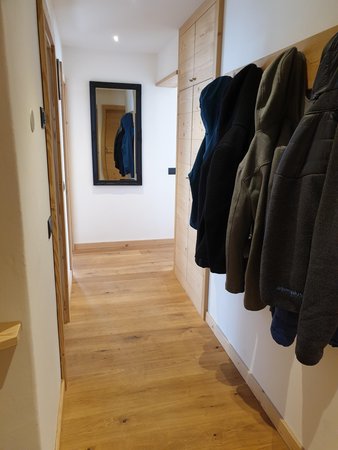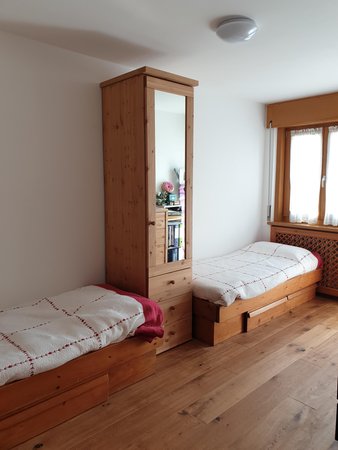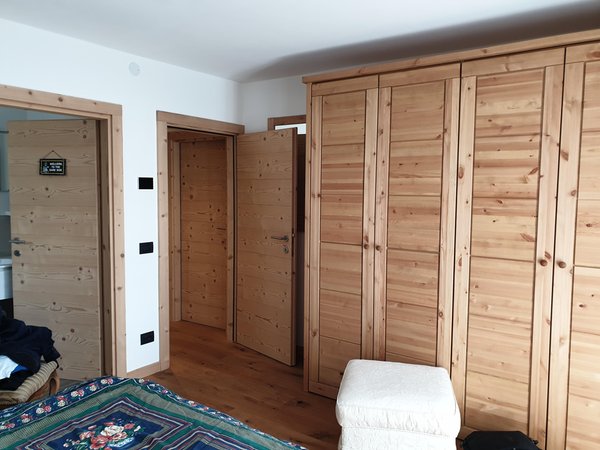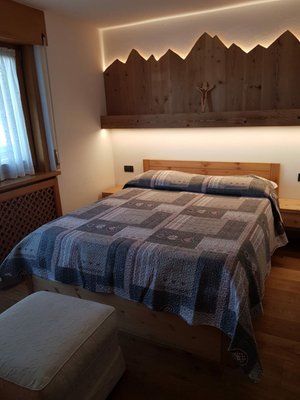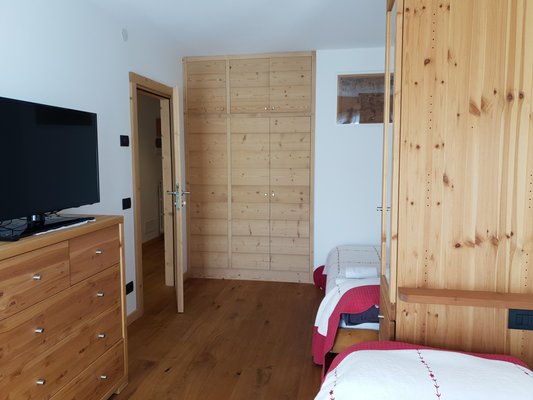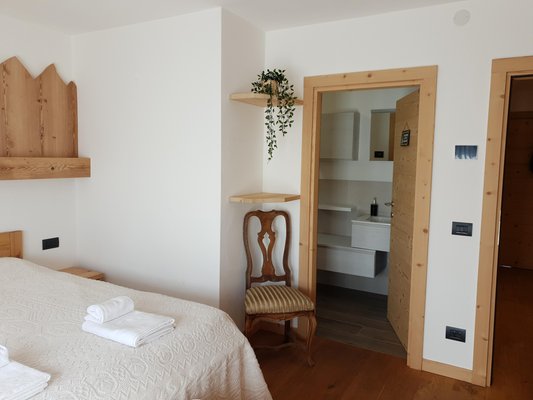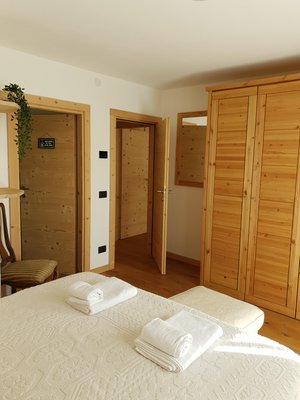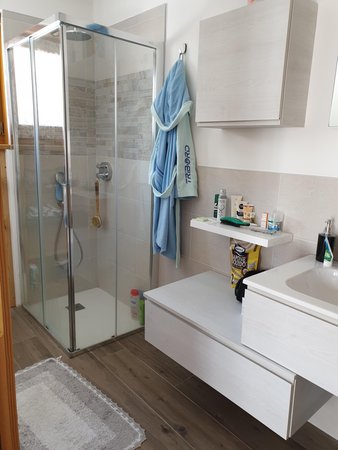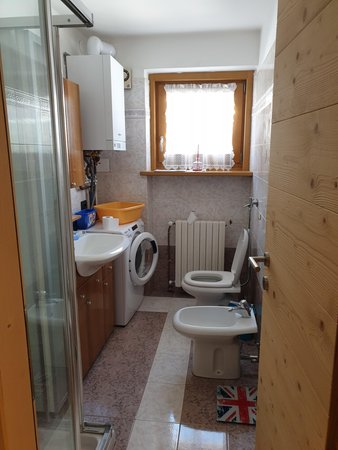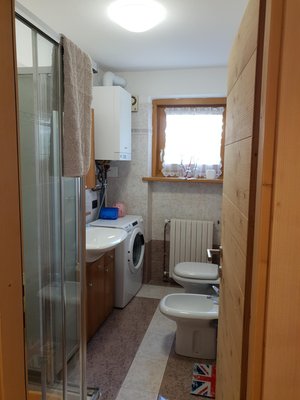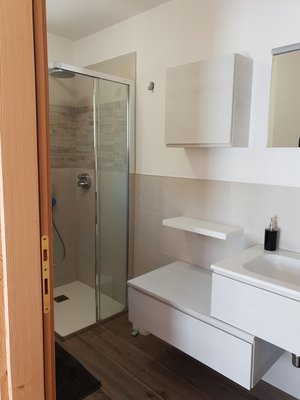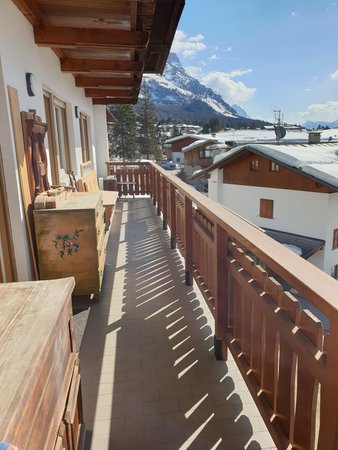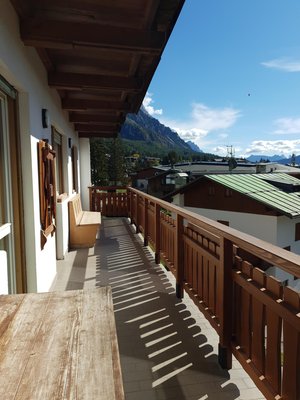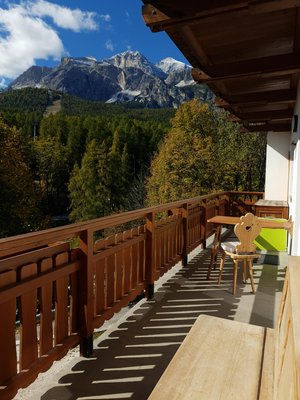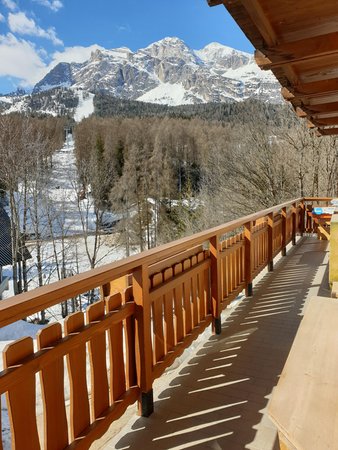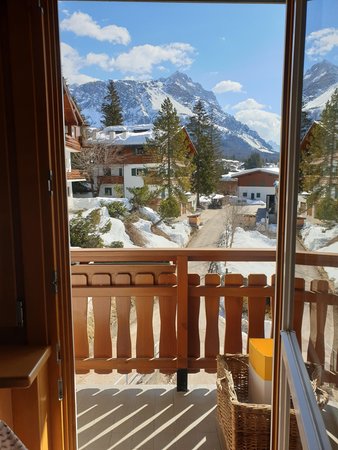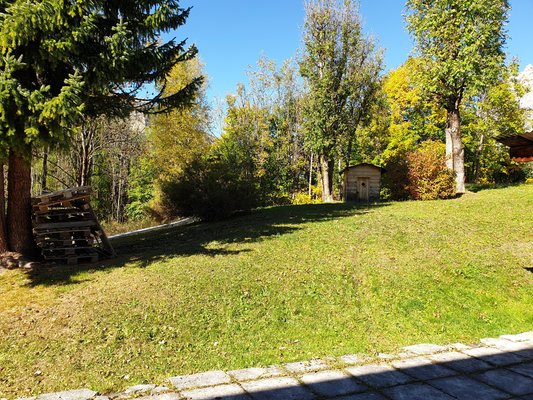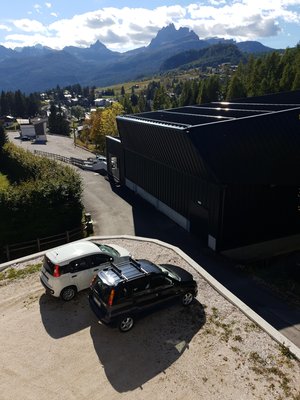 Let yourself be overwhelmed by the charm that only Cortina can offer. Both in summer and in winter, the activities are varied: from the Dolomiti Superski ski area and the Olympic Bob track to trekking paths dedicated to all types of sportsmen. From the youngest to the oldest, fun is guaranteed!
A very modern apartment on the 2nd floor. It consists of 2 bedrooms, 2 bathrooms, 1 living room, 1 kitchen, 2 balconies. Perfect for weekends or weeks in the mountains. Car parking included, 5 minute walking distance from the center of Cortina and just near the ski lifts for the Tofana-5 Torri area. Absolutely the best!

Licence / identification code: M0250161677
| | |
| --- | --- |
| General information | at 1224m a.s.l., 30m from the bus stop |
| Facilities | open parking space, garden at guests' disposal |
| In room/apt. | smart TV, hairdryer, dish washer, washing machine, drying rack |
| Further services for apartments | bed linen and towels, shared washing machine |
| Internet | free Wi-Fi in room/apartment and common areas |
| Children | children up to 7 years old not allowed |
| Pets | not allowed |
| Payment methods | all credit cards, PostePay, PayPal, GooglePay, SamsungPay |
| Ski | slopes are easily reachable on foot (10m), closest cross-country trails at 5km, public skibus |
| Flexible Booking | it is possible to cancel a reservation without penalty: check the cancellation conditions of the accommodation facility |
Availability and approximate prices
Check availability and see prices
1 x Apartment

https://images.yesalps.com/hp/1017089/374848_zona-giorno.jpg

SP

{"S": 4, "M": 5, "B": 0, "N": false}

80 m2

[{"id": "SNG", "qta": 2}, {"id": "MTR", "qta": 1}, {"id": "DVLS", "qta": 1}]

250€ per apartment

[{"id": "camera", "index": 1, "letti": [{"id": "MTR", "qta": 1}], "kitchenette": false}, {"id": "camera", "index": 2, "letti": [{"id": "SNG", "qta": 2}], "kitchenette": false}, {"id": "soggiorno", "letti": [{"id": "DVLS", "qta": 1}], "kitchenette": true}]

2 bathrooms (WC, shower - WC, shower)

The apartment consists of 1 double bedroom, a twin bedroom, 2 bathrooms, 1 living room and a kitchen.

[0, 1, 2]

[{"id": 374848, "url": "https://images.yesalps.com/hp/1017089/374848_zona-giorno.jpg", "width": 600, "height": 450}, {"id": 374865, "url": "https://images.yesalps.com/hp/1017089/374865_zona-giorno.jpg", "width": 600, "height": 450}, {"id": 374912, "url": "https://images.yesalps.com/hp/1017089/374912_cucina.jpg", "width": 600, "height": 450}, {"id": 374915, "url": "https://images.yesalps.com/hp/1017089/374915_cucina.jpg", "width": 600, "height": 450}, {"id": 374847, "url": "https://images.yesalps.com/hp/1017089/374847_stanza.jpg", "width": 338, "height": 450}, {"id": 374913, "url": "https://images.yesalps.com/hp/1017089/374913_stanza.jpg", "width": 338, "height": 450}, {"id": 374864, "url": "https://images.yesalps.com/hp/1017089/374864_camera-appdezanna.jpg", "width": 338, "height": 450}, {"id": 374911, "url": "https://images.yesalps.com/hp/1017089/374911_camera-appdezanna.jpg", "width": 600, "height": 450}, {"id": 383028, "url": "https://images.yesalps.com/hp/1017089/383028_camera-appdezanna.jpg", "width": 533, "height": 400}, {"id": 546492, "url": "https://images.yesalps.com/hp/1017089/546492_camera-appdezanna.jpg", "width": 300, "height": 400}, {"id": 374861, "url": "https://images.yesalps.com/hp/1017089/374861_bagno.jpg", "width": 338, "height": 450}, {"id": 374909, "url": "https://images.yesalps.com/hp/1017089/374909_bagno.jpg", "width": 338, "height": 450}, {"id": 374910, "url": "https://images.yesalps.com/hp/1017089/374910_balcone.jpg", "width": 338, "height": 450}, {"id": 374863, "url": "https://images.yesalps.com/hp/1017089/374863_balcone.jpg", "width": 338, "height": 450}, {"id": 374866, "url": "https://images.yesalps.com/hp/1017089/374866_balcone.jpg", "width": 338, "height": 450}]
Availability and approximate prices
The availability and the prices are entered and updated by the accommodation they refer to. As these data are subject to continuous changes, the definitive availability and price must be agreed directly with each accommodation. The minimum and maximum prices can take into consideration only the most common services and conditions of the accommodation; in case of different solutions the prices may differ from the specified range. The indicated prices may not take into consideration several factors, therefore the final price and the details must be agreed directly with each lodging facility. The indicated prices may not include possible costs for final cleaning service or tourist taxes.
Other rooms

:

Available treatments

:

Description

:
Reviews
This business activity has no reviews yet.
Write the first positive review, share your experience!
Map
Apartment De Zanna
Via del Castello, 109
Majon (Cortina d'Ampezzo)
GPS coordinates
lat: 46.5458° N lon: 12.1318° E
lat: 46° 32' 45.2'' N lon: 12° 7' 54.5'' E
Information about the location: at 1224m a.s.l., 30m from the bus stop, slopes are easily reachable on foot (10m), closest cross-country trails at 5km.