hotels and apartments
sport and leisure
localities
information
Bike rentals and MTB schools Cortina and surroundings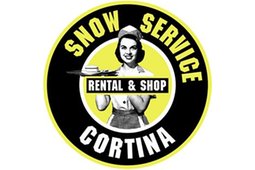 Cortina - Via Marconi, 12/c
Snow Service: bike rental in Cortina, in the heart of the Dolomites. Both the passion for the mountains and the deep knowledge of the Ampezzo area allow the Snow Service to advise you regarding the most suitable rental gear and itineraries.
Cortina - Loc. Lacedel, 1 - Partenza impianti dell'area sciistica delle...
The Socrepes Bike Park features three flow trails of easy and medium difficulty with challenging technical sections that will help riders progress and have fun. You will also find bike rental and accessories along with the mountain bike guide centre "Ride in...